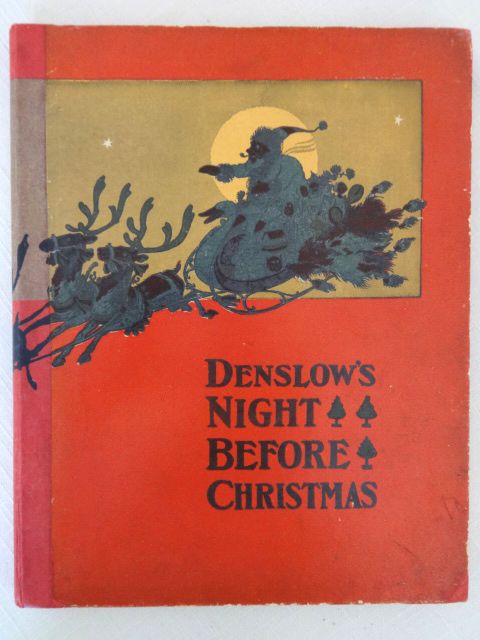 Click the link below for Christmas and winter holiday books, great for gifts, all in one place!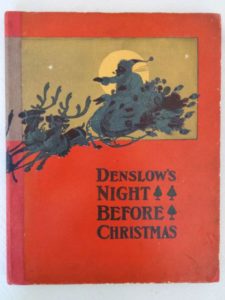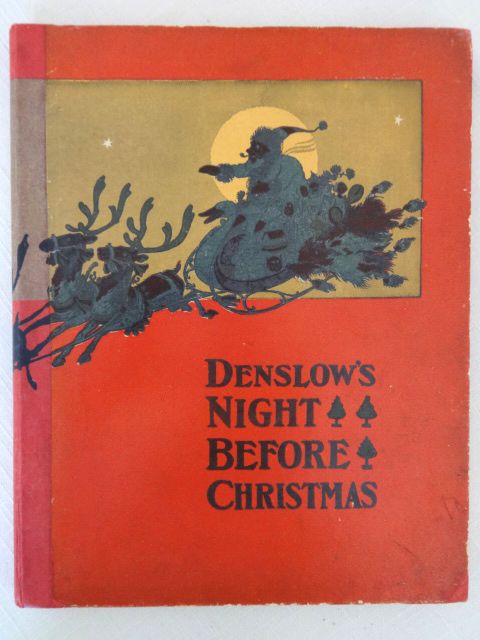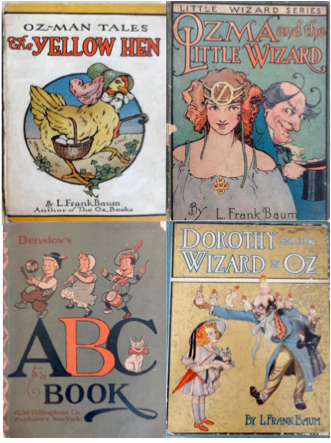 "Second hand books are wild books, homeless books; they have come together in vast flocks of variegated feather, and have a charm which the domesticated volumes of the library lack."

This fabulous quote by Virginia Woolf inspired me to create a new category at Wonderful Books of Oz: Wild & Homeless Books. These Oziana items have special qualities, like being early, rare, or having fabulous illustrations, but they have more than the usual faults–their previous owner may have been a wild child! Now they're priced nicely and are only looking for a good, non-judgmental home. Some examples of the types of books included are shown in the photo.
You can find my Wild & Homeless books here. Some available at the time listed below. Have fun!
Vintage TIN WOODMAN OF OZ Book 12 Color Plates L Frank Baum John R Neill 1923
1927 Reilly & Lee Original LAND OF OZ Coloring Contest Wizard of Oz MAP
DOROTHY and THE WIZARD IN OZ Baum 1st Edn/2nd Print L Frank Baum 1911 Fair
W W Denslow FAIRBANKS HISTORY OF THE UNITED STATES 1916 Fairy Soap Advertising Booklet
SCALAWAGONS OF Oz w/ Dust Jacket John R Neill Reilly & Lee Wizard of Oz Book
DENSLOW'S A B C Book ABC Dillingham Picture Book 1st Edn 1903 Wizard of Oz ANNABEL Book L Frank Baum (Suzanne Metcalf) 1912 Reading Copy
Wizard of Oz Stageplay Fred Stone "Putting the Scarecrow Together" Original Postcard 1906
DENSLOW'S Scarecrow and the Tin-man Wizard of Oz Illustrator Denslow Book
Sale: OZ-MAN TALES: THE YELLOW HEN L Frank Baum John R Neill Oz Book 1920 Fair
WIZARD OF OZ Redbook's Picture of the Month MGM Movie Article Sept 1939
OZMA & the LITTLE WIZARD Wizard of Oz Jell-O Jello 1932 L Frank Baum Book
GOOD HOUSEKEEPING 1939 MGM Wizard of Oz Interview Leroy, Fleming, Judy Magazine
Between 1908 and about 1930, Oz book publisher Reilly & Britton (later, Relly & Lee) published a series of children's fantasy tales illustrated by the great John R Neill. (John R Neill replaced W W Denslow as illustrator of the L Frank Baum's Wizard of Oz books in 1904.) The publishers got a lot of mileage out of Neill's art for these little books!
The first "Children's Stories that Never Grow Old" series of 24 titles was published in paper covered boards in four different cover designs (two of them shown at the top of the photo). These fragile little books quickly gave way to the "Children's Red Books", which included two stories in one book, in both cloth and paper-covered bindings. Andersen's Fairy Tales, featuring The Ugly Duckling and Rip van Winkle, is shown on the far right. Later versions of the "Children's Red Books" were even issued in blue cloth before they renamed the series the "Children's Own Books" in the mid 1920's! If you're lucky, these can sometimes be found with the original dust jacket, like Aladdin shown in the middle. The publisher also used Neill's illustrations in a compendium book called "Children's Stories that Never Grow Old" in 1908, as well as in the 1910 "Turnover Books", which featured double cover art, with a different story on each side of the book.
There were other, related titles published as well. For further info on this crazy, collectible series, see Greg Hunter's article in the Spring 2013 Baum Bugle. You can find more from Wonderful Books of Oz here.